The Walled Off Hotel is an installation in Palestine created by Banksy as a powerful anticolonial statement about British imperialism Israeli occupation and apartheid politics in Palestine. Disobedient worked with curator Dr Gavin Grindon to create three film installations permanently housed in the hotel's museum. The art work bears witness to the ugly realities of the occupation and the apartheid wall outside.
The museum contains almost fully fact-checked material and will be an ongoing repository for local stories, artefacts and testimonies.
"It's exactly one hundred years since Britain took control of Palestine and started re-arranging the furniture - with chaotic results. I don't know why but it felt like a good time to reflect on what happens when the United Kingdom makes a huge political decision without fully comprehending the consequences."
– Bansky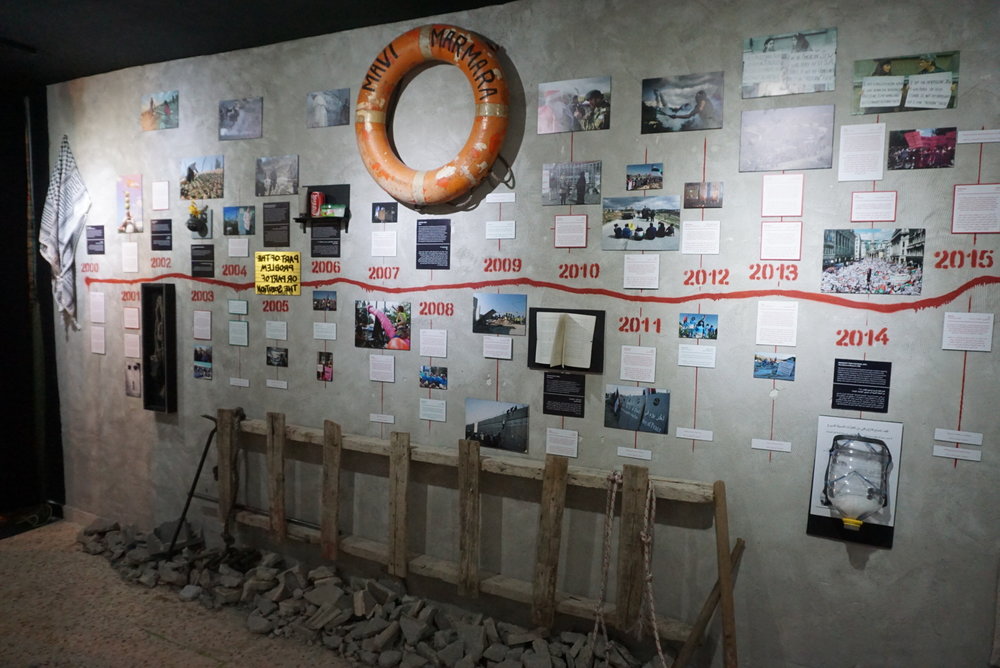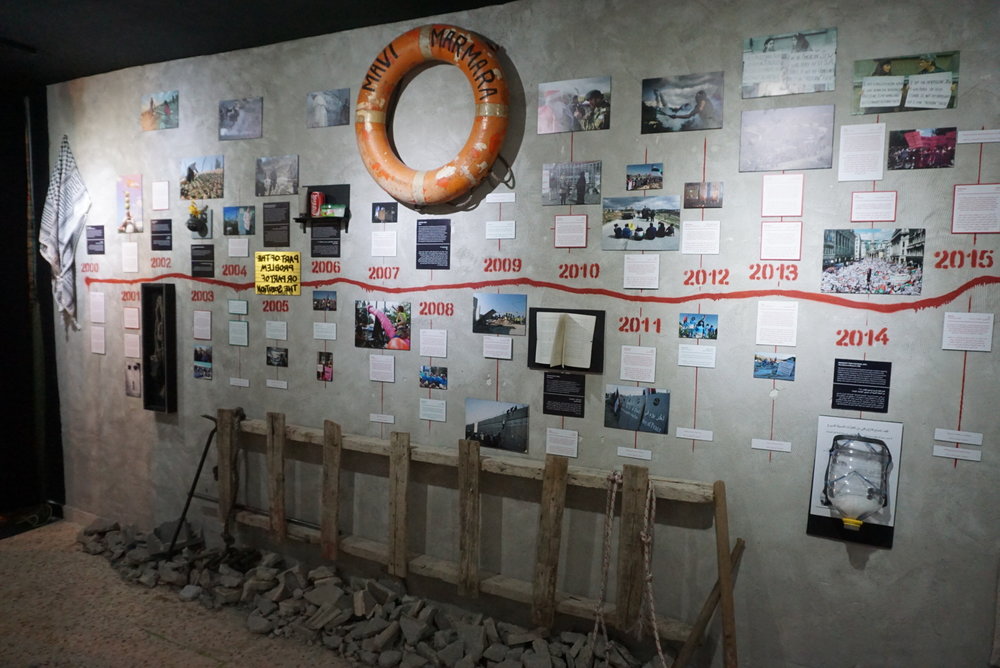 This direct intervention on homeless spikes in London's Curtain Road transformed hostile architecture into a comfortable temporary living space and public library.